Air Duct and Dryer Vent Cleaning Services in Thousand Oaks.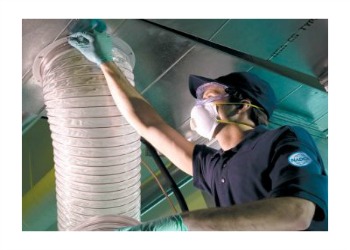 According to recent findings, indoor air quality and energy savings are the two major concerns when it comes to dryer vent and air duct cleaning and maintenance. And it is for this and other reasons why many individuals clean air ducts to maintain a safe and healthy environment, save money and increase the efficiency of the duct work.
Like any other components and fittings in the house, the duct usually accumulate lots of dust and other foreign elements. This leaves indoor air impure to cause allergies and other airborne diseases. And that's why it is important to clean the duct in order to improve the quality of indoor air among other benefits.
More Air Duct Cleaning benefits explained.
Another key reason why it is important to having your air ducts professionally cleaned regularly is to maintain the energy efficiency of your HVAC system. The HVAC serves as the lungs for your home as it takes air out, hence when the system gets clogged with dust and other foreign materials, the air filters should be replaced to avoid the decrease in indoor air quality.
Although replacement of filters is considered as a solution, professional duct and vent cleaning services are now the most important because they include a thorough cleaning of the ducts. And because of the increasing demand of duct cleaning services, Air Duct Cleaning Pro – one of the finest company around US – are offering services that are aligned to improve indoor air quality that will automatically improve the operation and management of a building.
We have now extended our service delivery to other towns and availability of air duct and dryer vent cleaning services in Thousand Oaks. With our services, your home will no longer have a musty smell which is created by mold, dust and dirt.
Address: 1429 E Thousand Oaks Blvd #A5 Thousand Oaks, CA 91362
Telephone: (888) 987- 5097